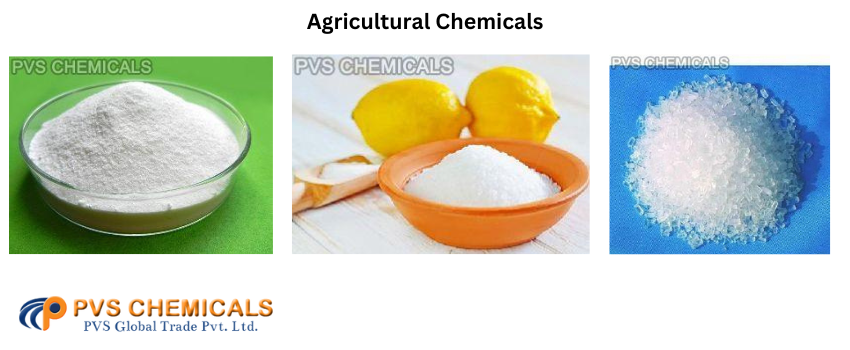 Agricultural chemicals are an essential component of modern farming practices, helping farmers to maximize yields, protect crops from pests and diseases, and improve the overall health and productivity of their land. As a result, the demand for these chemicals has been steadily increasing over the years, and many companies have emerged to meet this demand. In this blog post, we will take a look at the role of Agricultural Chemicals Exporter and suppliers in the global market.
An agricultural chemicals exporter is a company that specializes in the export of agricultural chemicals to other countries. These companies typically source their products from manufacturers and suppliers, and then sell them to customers in other countries. They may also provide additional services, such as logistics and documentation support, to help their customers navigate the export process.
The agricultural chemicals market is a highly competitive one, and exporters must work hard to stay ahead of their rivals. This often means working closely with suppliers to ensure that they have access to the latest products, as well as offering competitive prices and excellent customer service. Many exporters also invest in marketing and advertising to promote their products and services to potential customers.
Agricultural Chemicals Supplier, on the other hand, are companies that manufacture and sell agricultural chemicals. They may also provide technical support and advice to farmers and other customers, helping them to choose the right products for their specific needs.
In conclusion, Agricultural Chemicals Exporter and suppliers play a critical role in the global market by connecting manufacturers and farmers.


Benefits
Increased crop yields: By using agricultural chemicals, farmers can protect their crops from pests and diseases, which can help to increase yields. Additionally, fertilizers can help to improve soil fertility, which can also lead to higher yields.
Reduced labor costs: Agricultural chemicals can help farmers to reduce the amount of labor required to maintain their crops. For example, pesticides can help to control pests, which can reduce the need for hand-weeding or manual pest control.
Improved crop quality: Agricultural chemicals can help to improve the overall quality of crops by providing essential nutrients, protecting crops from pests and diseases, and helping to maintain crop health.
Reduced crop losses: Agricultural chemicals can help farmers to reduce crop losses due to pests, diseases, and poor soil fertility. This can help to increase profits and improve the overall sustainability of farming operations.
Time saving: Agricultural chemicals can save farmers a lot of time. They can apply pesticides, herbicides and fertilizers in a shorter time frame, thus allowing farmers to focus on other important aspects of the farm.
It's important to note that while agricultural chemicals can provide many benefits, they must be used carefully and responsibly in order to minimize negative impacts on the environment and human health. Proper application and use of agricultural chemicals is essential to ensure safety and efficacy.