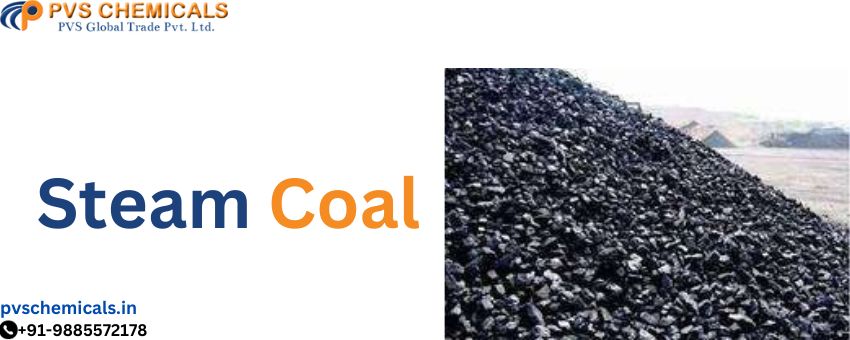 Steam Coal Supplier can better understand your needs for quality coal. The demand for coal is high in different industries such as electricity, textile and construction. Different things are essential for the production of electricity. Steam coal is one of them. It is an important resource in the energy industry, especially in the power plants as well as industrial processes.
Do you need a good quality of thermal or steam coal?
Yes. Steam coal suppliers are easily available in the market and accept customized orders from the side of the customers. This type is coal is widely used by the industry for electricity generation and significantly used in coal-fired power plants. The plants burn the coal to create steam, which drives turbines joined to the generators and produces electricity.
Steam coal is widely used in different industrial processes that need high-temperature heat. It is related to the manufacturing, production of chemicals and food processing. It can give the required heat for the process of drying, heating, and more thermal processes.
The iron and steel industry is focused on steam coal. The coal is used to generate the heat required for the processes of steel production and even smelting. It is equally used in the making of the construction industry through brick and tile manufacturing. It is widely used in kilns for firing ceramic tiles, clay bricks, and other products made of pottery. The textile manufacturing processes need high-temperature heat, and steam coal can be used in the boilers for the proper applications. At the same time, the steam coal can be used to generate steam for steam turbines widely used in different usages.
It can be used as a driving mechanical tool in factories and the generation of power in small-scale steam power plants.Well, if you are interested in buying steam coal at the best price, you can easily look for online suppliers. These suppliers understand the importance of good quality products. The best thing about contacting directly the supplier is placing customized orders. Now, interested buyers can easily place orders for the small to large quantity as per your requirements.
If you are new to the industry, you should do some research work beforehand. It is important to confirm their credentials, and quality standards, and follow up the environmental regulations. It's essential to work with renowned and responsible suppliers.Keep in mind to follow up the proper research when selecting a Steam Coal Wholesaler. The reliability and quality of the supplier can considerably impact the operations, especially in industries where steam coal is an important resource.Before placing your order with Steam Coal Manufacturer, you should also look for the right price as well. Making comparisons about the product is equally important to find the right cost of the product. It will surely help you to save a significant cost in business expensive. So, it is better to follow up some research better online and it will surely beneficial for the better production.