Drilling Grade Barite Powder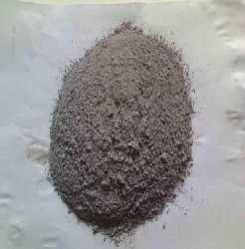 PVS Chemicals is a leading drilling grade barite powder supplier in Andhra Pradesh. Our products are sourced from leading manufacturers. We ensure that the manufacturers have tested the quality of the products before they have been supplied to us. Our products are catered to various industries at the most competitive price. We also believe in supplying the products on a timely basis to ensure that our customers are satisfied with our products and services.

Features of our Drilling Grade Barite Powder
The drilling grade barite powder is ideal for increasing the density of the fluid. They help in controlling the pressure from oil and gas reservoirs. Our products are available in various densities and specifications. They can be used in different applications.

In case you are interested in placing your orders with us, then we are available over the phone or email. You can also get the quotes according to your requirements.
API Grade Barite Technical Specifications
Property
Units
Specifications API13A
Specifications API13A
Density
g/cm3
4.20 Minimum
4.10 Minimum
Water soluble Alkaline Earth Metals as Calcium
Mg/kg
60 Maximum
70 Maximum
Residue greater than 75 micrometers
%w/w
1.5% Maximum
2% Maximum
Particles less than 6 micrometers in equivalent spherical diameter
%w/w
30 Maximum
30 Maximum
Particles less than 4 micrometers in equivalent spherical diameter
%w/w
20.0 Maximum
20 Maximum
C.E.C
meq/10gms
0.18 Maximum
0.18 Maximum
Extractable Carbonates
mg/kg
800 Maximum
800 Maximum
Cadmium
mg/kg
5 Maximum
5 Maximum
Lead
mg/kg
800 Maximum
800 Maximum
Mercury
mg/kg
5 Maximum
5 Maximum
Moisture Content
%w/w
1.0 Maximum
1.0 Maximum
Appearance
Grey Fine Powder
Packing
50 Kg bags or 1MT Jumbo Bags, We can also supply Barite crude ore. The Lump size is between 1 mm-200 mm.