Safety Guidelines For Using Powdered Chemicals
Posted by Admin on March, 20, 2015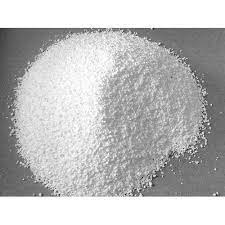 Powdered Chemicals require careful handling while being used in laboratories. They are prone to becoming airborne, mostly during weighing and mixing. From there onwards, these chemicals and their subliming vapors get settled on different surfaces, such as, on the countertops, clothing or skin of lab personnel. Being present in the breathing zone, these hazardous chemicals could enter the body through inhalation and skin absorption. If precautionary measures are not taken, they also get carried outside the laboratories and cause further contamination. Here we have listed some of these measures that can be helpful in avoiding such situations at your workspace…


Weigh the Powdered Chemicals using a vented balance enclosure to make sure that the particles do not spread around. You can also put other equipment to use for this purpose; chemical fume hood, biosafety cabinet, glove box and snorkel exhaust vent being some of them.
Pre-dissolve the chemicals in appropriate solutions whenever possible to keep them from entering the surrounding atmosphere.
Ask your Powdered Chemicals Manufacturer to give them in pre-weighed packages. Make this a mandatory condition for purchase, particularly in the case of Sodium Sulphide and Barytes Powder Manufacturers and Exporters.
Bring the container on the balance near the chemical fume hood and then add the Powdered Chemical. Keep the lid of this container closed while carrying it around.
Make sure to clean the container and the lid thoroughly after use.
Use respirators or chemical fume hoods while working in the laboratory.
Other protective equipment to be used by the lab workers are safety glasses, gloves, lab coat and close toed shoes.

Just by following these simple measures, many health and environment hazards can be averted. Also, you should be aware about the properties of the Powdered Chemical being used and take other suitable measures for ensuring safety.
This entry was posted on March, 20, 2015 at 10 : 20 am and is filed under Powdered Chemicals. You can follow any responses to this entry through the RSS 2.0 feed. You can leave a response from your own site.