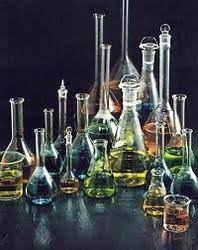 Mining chemicals helps mining companies maximize the potential of finite natural resources by responsibly and sustainably optimizing the grade and recovery of minerals during processing.

These chemicals used as per your process and working with you from beginning to end enables you to optimize each of your products to maximize grade and recovery of your mineral. Mining Chemicals Exporters recognize that every client has its own need as per the minerals, so they work specifically with your mineral samples in their labs to develop the best flow sheet design and custom-formulated reagents to deliver superior process performance and efficiency.

Some of the common types of mining chemicals
• Anionic collectors
• Cationic collectors
• Frothers and surfactants
• Depressants
• Defoamers
• Filtration and de-watering aids
• Flotation oils
• pH modifiers
• Rheology modifiers
• Flocculants
• Dispersants

What is the Application of mining chemicals?
• Primary, secondary, scavenger, direct and reverse beneficiation
• PH control, feed preparing, mineral surface grounding
• Froth stabilization, bubble size and characteristics for mineral collection
• Foam control
• Mineral depression and/or promotion
• Filtration and water removal
• Slurry handling.

Why the mining chemicals industries are growing rapidly?

The mining section provides a motivating area for the chemical industry through achievements of chemical companies that are active in the area, but also through expansion of new products that help to recover the industry's efficiency.

The specialty mining chemical industry signifies a substantial volume and value. The dynamics of the industry may also play in disfavor of its players, that is, the cyclic nature of the world mining markets and prices, and the tendency to the commoditization of appropriate mining chemicals with cumulative volumes.

Also, the mining chemical industry is experiencing a similar change to that of the oil field chemicals section away from an emphasis on the sale of chemical product to the mine operator near the sale of a service, counting technical know-how, transportation, storage, and handling of the chemicals. Players need to closely follow these developments and to remain innovative to be successful in this market segment.

Advantages of using mining chemicals
• Improved grade and recovery
• Better process efficiencies
• Lesser collector dose, lower cost per ton
• Better mineral selectivity
• Depression specificity
• Optimum froth and bubble size
• Better pumping and slurry handling
• Improved filtration and de-watering.

Why are mining industries demanding for mining chemicals?

The mining industry will continue to develop and invest in more sophisticated beneficiation solutions. The use of inappropriate and outdated technology destroys the inherent value of mining operations and reduces profitability. In the past few years, commodity prices have trended lower, and investment was directed toward more-efficient process technology and profitability of existing mines, rather than an exploration of new mines.

The need to meet increasingly stringent environmental criteria is another reason to expect investment in beneficiation technology—and mining chemicals accordingly—in the forecast period. Investment in more sophisticated and more expensive mining chemical solutions will not be straightforward, as the mining industry has become used to the opposite trend of commoditization and cheaper chemical prices.

Qualities of a good mining chemical manufacturer
• Better process efficiencies
• Lower collector dose
• lower cost per ton
• Better mineral selectivity
• Depression specificity
This entry was posted on August, 24, 2020 at 11 : 17 am and is filed under Mining Chemicals. You can follow any responses to this entry through the RSS 2.0 feed. You can leave a response from your own site.