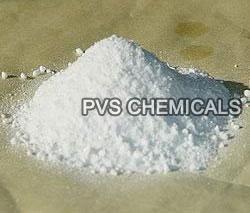 In most of the cases, porcelain and glass manufacturing units are in high need of the powders of Barium Carbonate and thus the demand for the same is increasing day by day. Furthermore, there are many other used of this chemical powder and is used in bricks, rat poisons, cement and ceramic glazes. In commercial terms, this mineral is being extracted from the powders of Barium Sulphide.

This mineral mainly plays the role of matting and crystallizing. It is combined with coloring oxides so that unique and highly attractive colors can be created. If you want to know more and more about the utilities and potential of this mineral, you need to contact the barium carbonate powder manufacturers. These manufacturers are well-aware of the exact procedure by means of which barium carbonate is prepared. Those industries that are in need of this mineral generally contact these manufacturers for purchasing it in bulk quantities.

How to contact the manufacturers of Barium carbonate?
Find out the best manufacturer from online directories or yellow pages and check their rating and past performance.
You can either drop your query over the mail or else can call the manufacturer directly in order to discuss about the quality, quantity and rates.
You can also make a personal visit to the manufacturing unit of the manufacturer in order to have a fair idea regarding the production process and the approval of the quality of the mineral.
You can also ask for samples in order to check the quality and then finalize accordingly.

How to decide the prices for the purchase of barium carbonate?
If you are a supplier of barium sulphide, then you must approach the manufacturers of the same. In case, you are having a limited financial capacity, then in that case you must look for the most reasonable deals. Here, looking for the best manufacturer offering reasonable rates is highly necessary.

You can choose the best one, either by means of local references or by means of an online survey. But before that you must make a proper comparison of the different market rates offered by varied manufacturers. This comparison will definitely help you to choose the most cost-effective deal.

You can also check the deals on bulk quantities so that you can get greater concessions at the time of purchasing the same for your respective industrial uses.

Author is representing this article on behalf of PVS Chemicals. The Comapny is counted as one of the most dependable Manufacturers, Suppliers and Exporters of wide range of Chemical and Flakes. Our offering encompasses Bartyes Powder, Barium Carbonate , Barium Sulphate , Barium Sulphide and Sodium Sulphide Flakes.