Guidelines To Buying Bulk Caustic Soda Flakes For Supplier
Posted by Admin on February, 23, 2021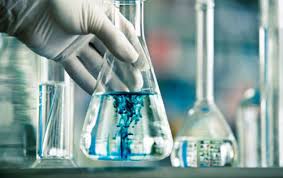 Caustic Soda is among the most versatile alkali that has found its application in several industries. Caustic Soda flakes are used in a variety of sectors including textile industries, mineral processing, soap manufacturing, etc. Caustic Soda Flakes are used for the water treatment process in DM plants. These are among the highly demanded water chemicals for industrial application. However, buying bulk Caustic Soda can be tricky with so many Water Treatment Chemicals Exporters in India available online. Listed below are a few guidelines for purchasing Caustic Soda flake for water treatment purposes.

Certified Vendor
Buying bulk Caustic Soda flakes can be very expensive and hence by opting for a certified and experienced vendor you guarantee a quality product. The certified vendor will provide you with Caustic Soda Flakes that are available as per the industry standards as well as statutory codes. A renowned vendor will also guide you through the process of using it if you happen to be a first-time buyer.

Price
An experienced vendor will provide you with Caustic Soda Flakes at a reasonable price and value-added proposition. You can also compare prices online on different websites to get the best deals on bulk buying. A small difference in price can have a huge impact on your budget when purchasing a bulk product, hence, make sure to check the product specification and services on offer before making the final purchase.

Custom Blend
Another advantage of opting for a bespoke supplier is that they offer their customer the option of the custom blend. You can ask for your custom chemical blend of Caustic Soda Flakes as per your industrial needs and requirement without paying extra money. These vendors have skilled professionals who can provide you with a chemical formula that meets your requirements after strict quality checks.

Quality Standards
Quality is of the utmost essential factor to consider when buying a huge quantity of products. Several suppliers of Caustic Soda offer their customers exact PH value, pure and high-quality Caustic Soda Flakes. Since Caustic Soda Flakes are very complex chemicals the PH value of Caustic Soda Flakes must be perfect for your desired application.

Packaging Size
Caustic Soda flakes are available in different packaging sizes such as 25kg, 50kg, etc. Opt for a supplier that provides a variety of grades and forms of Caustic Soda so that you can choose the form and grade as per your requirement. Caustic Soda is found in both flakes and lye form. Caustic Soda Flakes are available in standard grade in the market online and offline.

Caustic Soda is known to dissolve oil, grease, fat, etc easily and therefore it is ideal for cleaning purposes. Caustic Soda Flakes are also easy to use with the right equipment. Browse through the customer testimonials before opting for any water treatment chemical supplier or exporter to get value-added service and product within your budget. Some suppliers also offer different packaging sizes as per their customer's requirement. You must also enquire about the delivery and shipping charges to ensure that there are no hidden terms and conditions. Caustic soda flakes are free from dirt and other impurities and can be used for various industries such as Pulp and paper industry, detergent, refineries, etc.
This entry was posted on February, 23, 2021 at 22 : 12 pm and is filed under Water Treatment Chemicals. You can follow any responses to this entry through the RSS 2.0 feed. You can leave a response from your own site.