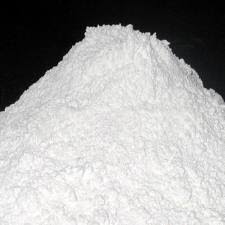 Barium Sulphide manufacturers, supply and export Powdered chemicals and flakes of Barium Sulphide. They customize these chemicals and flakes as per client's requirements. They are ISO 9001:2008 certified, which is a mark of guarantee of the chemical in its quality and genuineness These are reliable, honest, integral and trustworthy in their work and functioning, and serve the clients with the bulk requirements par excellence. Their delivery is on time, which puts them in good records of customers.
What is Barium Sulphide?
Barium Sulphide is a colorless inorganic compound with a coarse texture and is white or brownish black in color. Its chemical formula is BaS. It is also known as Black Ash. It is a phosphorent compound. It is known to have a short wavelength due to which it is employed as emitters for electronic displays. It is also considered to be an essential precursor for other compounds of Barium. It is used primarily for any chemical of Barium. It is found as Barytes in its natural form. This form comprises of 94 percent of Barium mixed with silica and other materials. It is converted to BaS by the process of oxygen reduction under heat.

Barium sulphide manufacturers employ natural barites of high quality and grade to make top quality and reliable Barium Sulphide. The delivery is made safe by good packaging of the material in proper bags to retain its quality. These bags are H.D.P.E bags that are polythene laminated. The chemical composition is ensured to be correct. They can be availed at economical prices. The product is fine and upto the industry standards, and the quality is to utmost satisfaction of the customer. They are delivered without any hassles and right on stipulated time.
Barium Sulphide is chemically analyzed to have the following composition, which is ideal:
Purity of Barium Sulphide : 70% minimum
Water soluble as Barium Sulphide: 70% minimum
Acid soluble: 15 Maximum
Barium Sulphide is used in:
Applications in Industry- e.g.: flame retardant, luminous paints, reducing agent, etc,
As raw material to prominent compounds of Barium- eg: lithopene manufacturing, hair removing formulas, etc,
Alum manufacture- Barium is used to reduce ferric sulphate to ferrous sulphate in Alum.
Pigment extender for Surface coating materials
Used in rubber and glass industries
Used in generating Hydrogen sulphide